Access to CSU web mail (Outlook) and the S-Drive utilizes an additional layer of security called multi-factor authentication (MFA). CSU has chosen Duo as our multi-factor authentication tool. The use of Duo will require an application download to your smart phone. If you are unable to use a smartphone, please email helpdesk@columbiasouthern.edu.
Once your Duo account is created, you will receive an external email with an enrollment link generated specifically for you. As soon as you receive this email, please follow the link to get enrolled. The email will look similar to the screenshot below.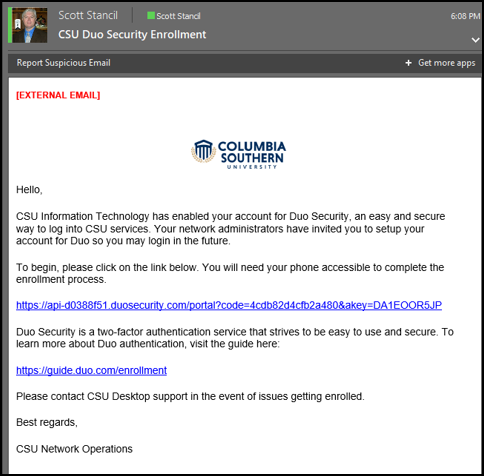 Outlook
Authentication for Outlook should look very similar to the login screenshot below. Note that your full email address is required for authentication.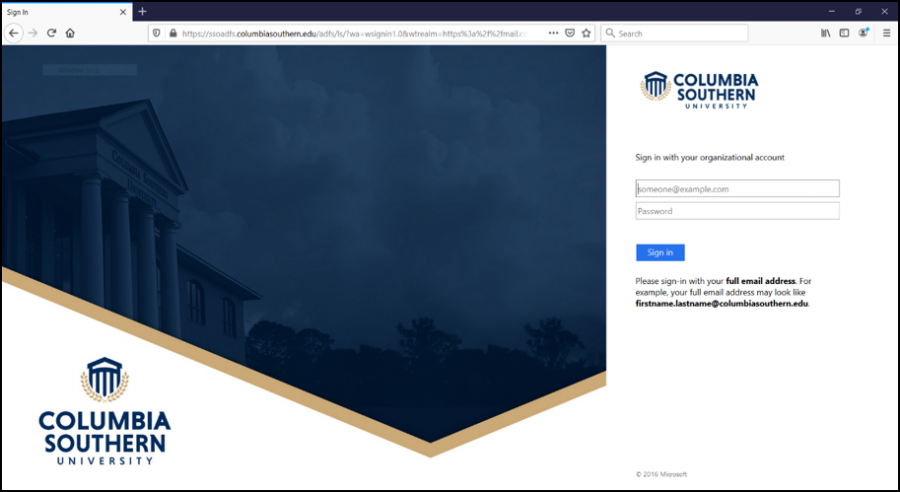 An additional authentication step will occur after successful username and password entry. We recommend "Send Me A Push" as the easiest option to complete the login process. Choosing "Send Me A Push" sends a message directly to your smart phone without requiring entering a code to validate logins. If this is not your next screen, enrollment may not have been completed. Please email helpdesk@columbiasouthern.edu in this case.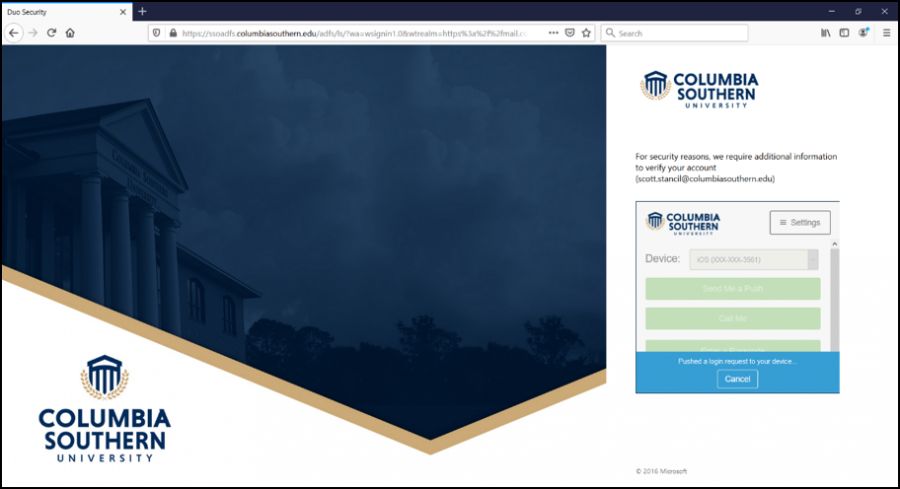 If you get this prompt and not logging into CSU web mail, please take a screenshot, deny access, and contact Desktop Support. If you are trying to login, please click on the Approve login button on your phone. If you are not notified on your phone, you may have notifications muted. Open the Duo App on your phone manually and select approve.